Upscale dining venue, The Hall on Mag, takes over former auction house market on Magazine Street – NOLA Weekend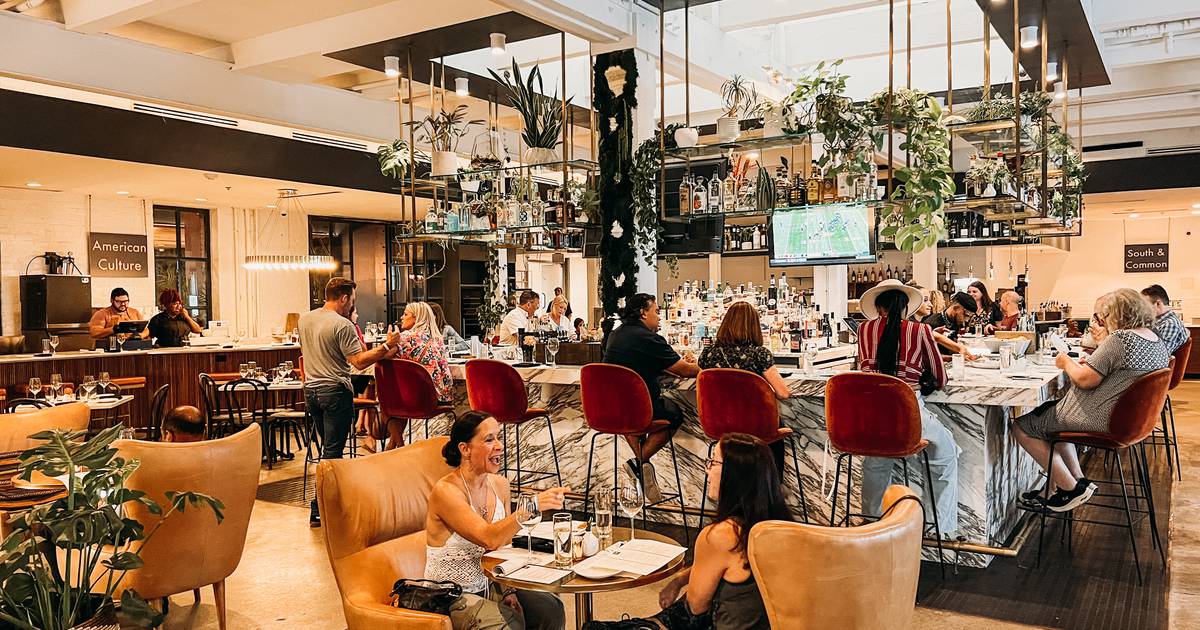 NEW ORLEANS (NOLA WEEKEND) — A new upscale dining area breathes new life into the closed auction market in the Warehouse District.
The Hall on Mag, entrepreneur Jamal Wilson's highly anticipated black-owned food hall, opens at 801 Magazine Street.
The new development was first announced in July after the auction house's market management announced in March that the site would close after four years.
With the opening of Hall on Mag, Wilson aims to elevate the food hall concept inside the 8,800 square foot location.
"New Orleans is one of the most exciting foodscapes in the country and it's a place I knew we needed to be," Wilson said in a statement. "It was a labor of love to see this place come to life and we are thrilled to present our elevated dining experience in a city known for its Southern hospitality."
Overall, the operators retained much of the layout of the space except for the new branding and decorative accents. The location still has a full-service central bar and various food stalls around the site.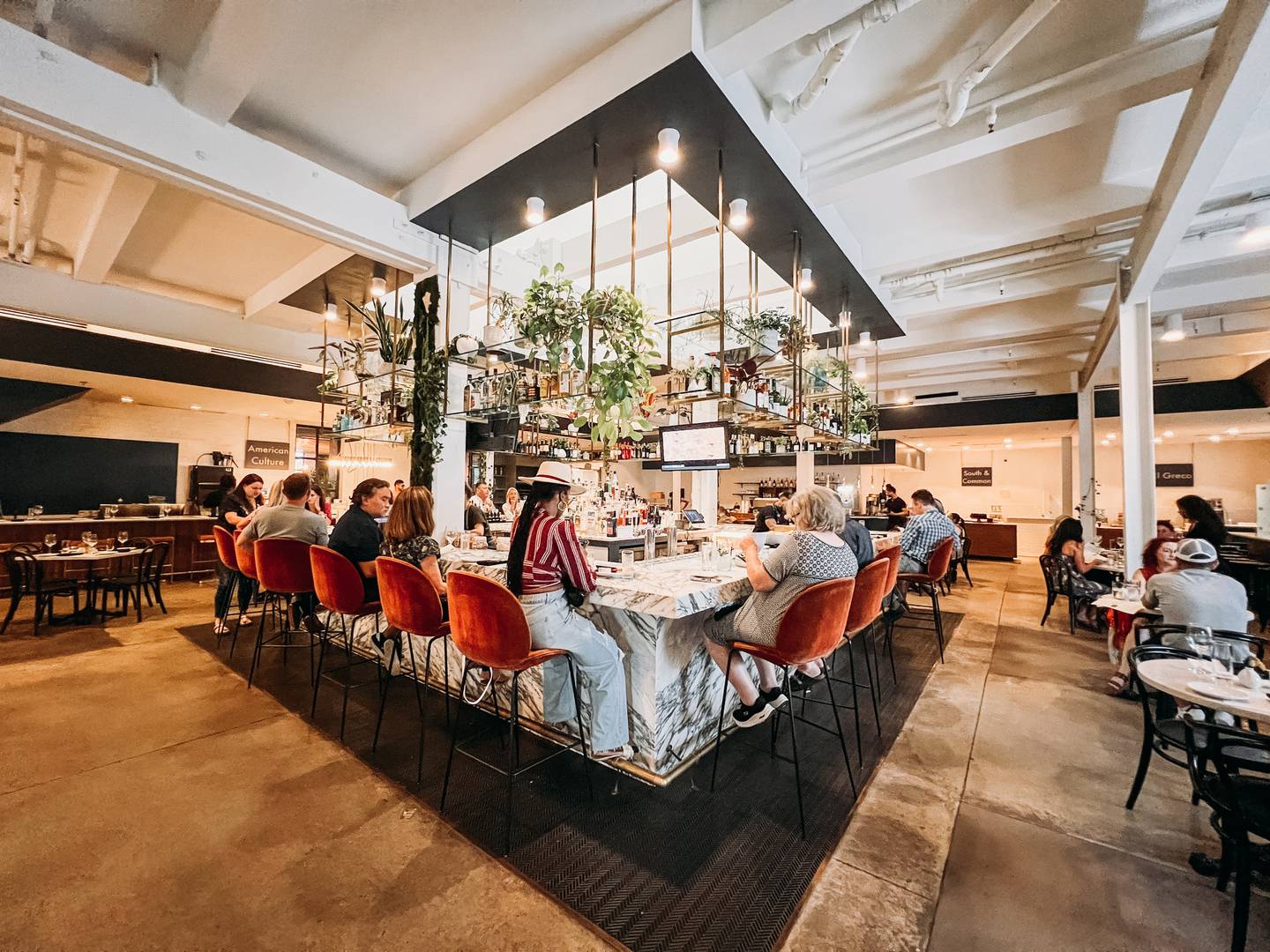 What is different is the operation of the new food hall. Diners can choose from six curated dining experiences showcasing cuisine from around the world – from Italian fusion to Japanese street food. Unlike the traditional food hall experience, The Hall on Mag offers full-service host-and-seat and dine-in hosts, where servers come to customers for their orders.
The six kitchens are South & Common, which serves southern comfort food; modern Italian fusion seller Amato Italia; Japanese street food and sushi tenant Jai Nai; American Culture, which serves fine American cuisine; Itzayana Fluffy Taco, serving Mexican street food and Mediterranean seafood concept El Greco.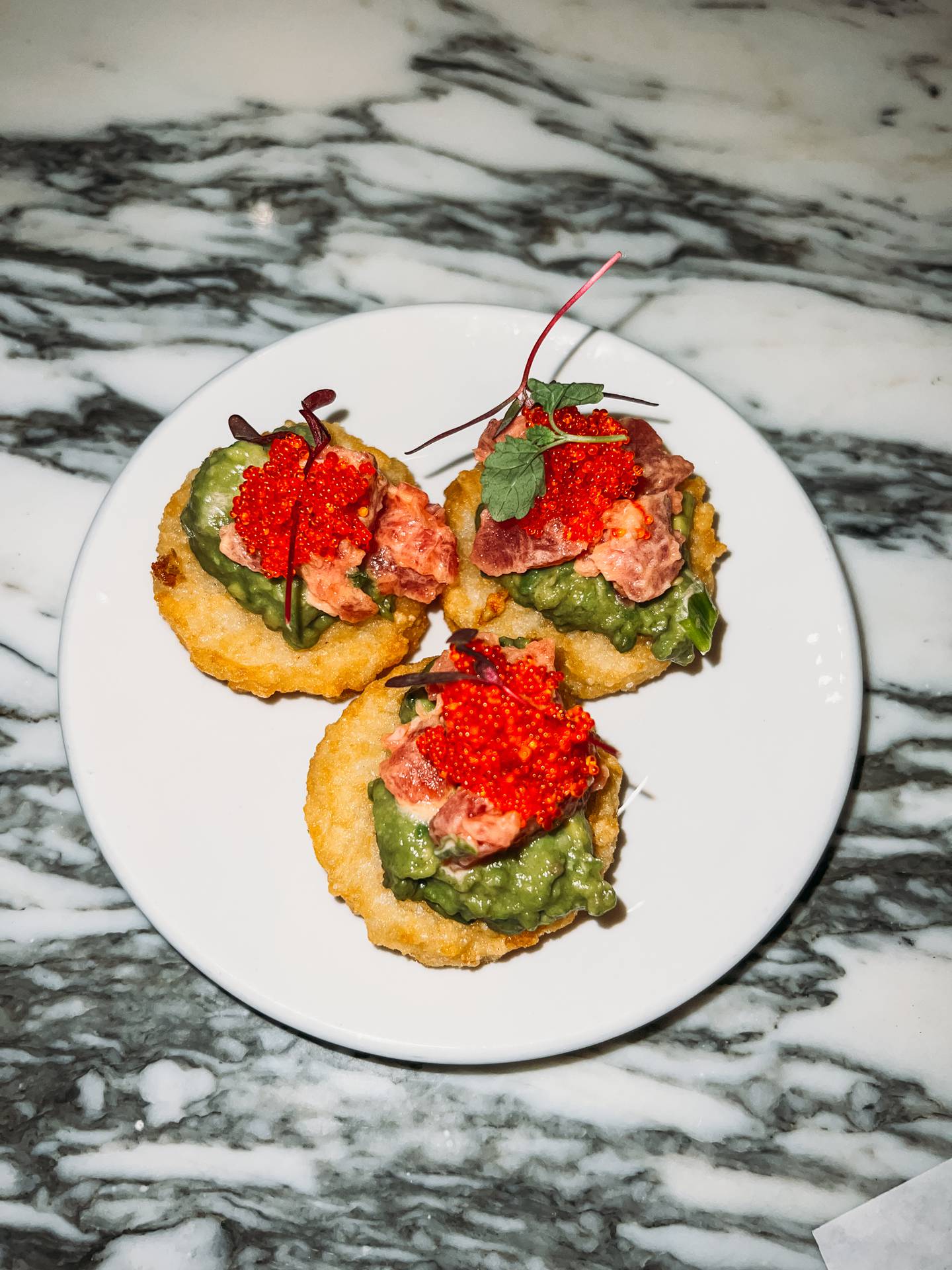 Diners are encouraged to curate their own experience, operators say, which could mean ordering from a variety of cuisines or choosing a different tenant each visit.
Menu items at the various restaurants include options such as Oyster Po-Boys, Basil Arancini, Fried Sushi, Chicken Pot Pie or Flaming Saganaki Cheese with Hot Citrus Honey, Figs and Pita Bread hot.
Additionally, the dining room includes a raw bar and share dishes that diners can order a la carte. A spokesperson said diners can also expect a rotating seasonal menu in the various kitchens and at the bar, which features creative cocktails like gin-based Rosemary's Baby and reposado tequila-based Southern Sunset. .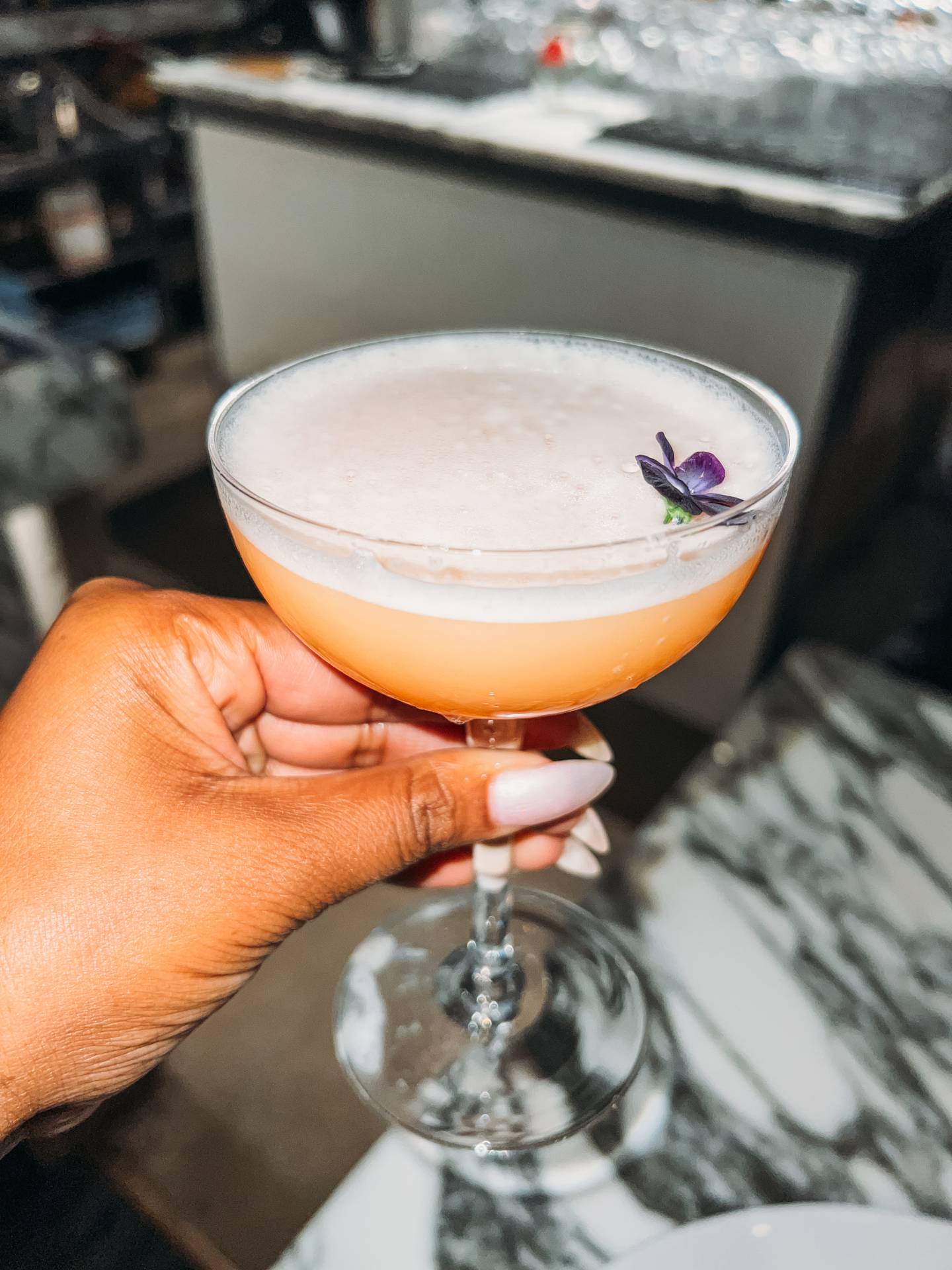 The adjacent event space, also known as "The Library", has been elegantly designed as an area with infinity seating, which also includes a cocktail bar. From the chic decor to the carefully prepared dishes, everything is meant to be Instagram-worthy, according to a spokesperson.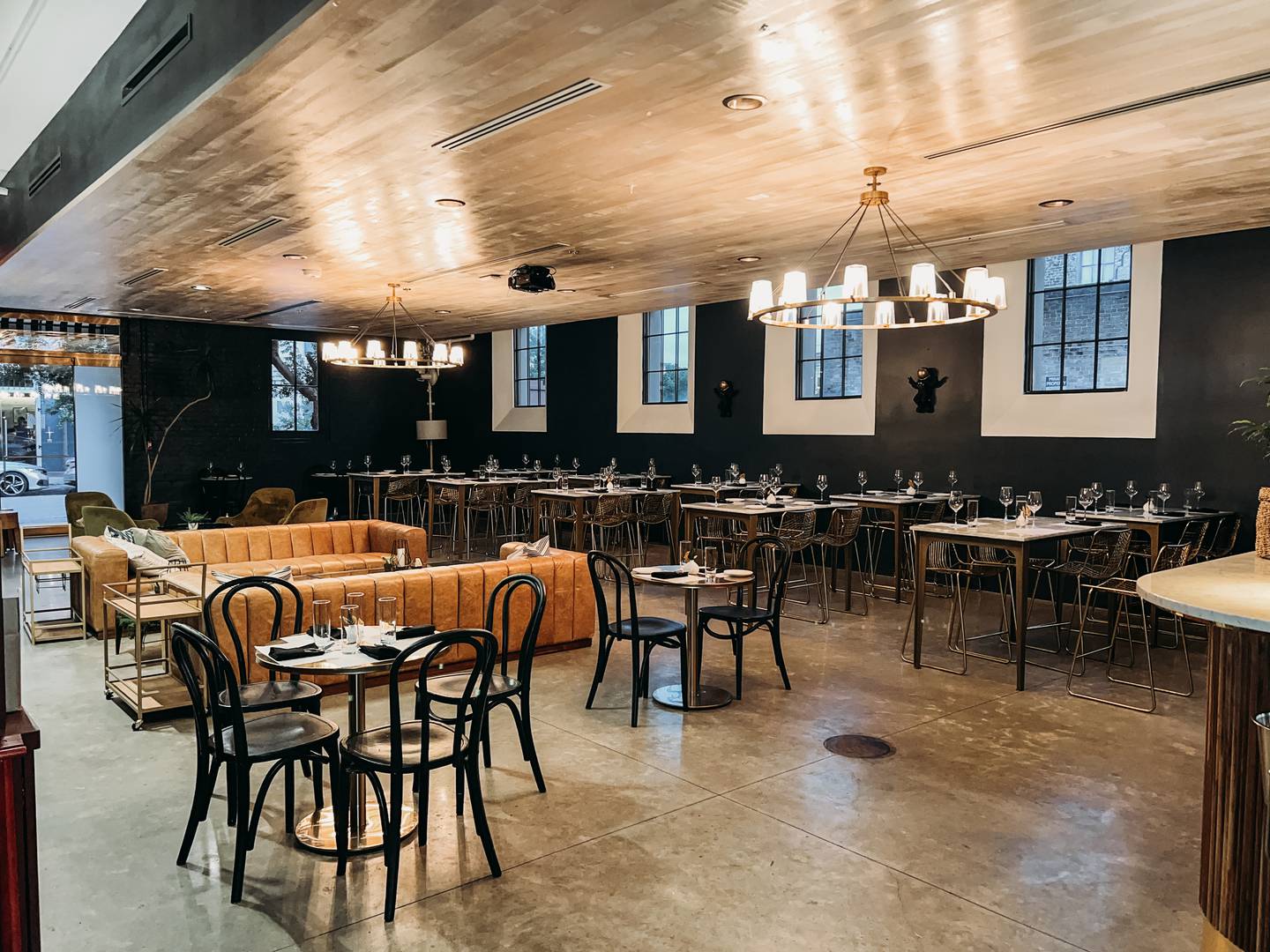 In 2017, Wilson first opened its first location in Tampa, the Hall on Franklin, with the goal of revolutionizing the concept of dining. More recently, it expanded to Orlando with The Hall on The Yard last year. In addition to The Hall On Mag, Wilson also announced plans to open two locations in Atlanta this year.
Operators say they are currently hiring for all front and back of house positions.
The Hall on Mag is open for lunch, happy hour, dinner, and brunch Saturday and Sunday from 11 a.m. to 5 p.m.
Hours of operation are Sunday and Monday 11 a.m. to 9 p.m., Wednesday and Thursday 11 a.m. to 9 p.m., and Friday and Saturday 11 a.m. to 10 p.m. The Hall on Mag is closed on Tuesdays.
Copyright 2022 WVUE. All rights reserved.