Preston House records nearly $1 million in paper saving after major refurbishment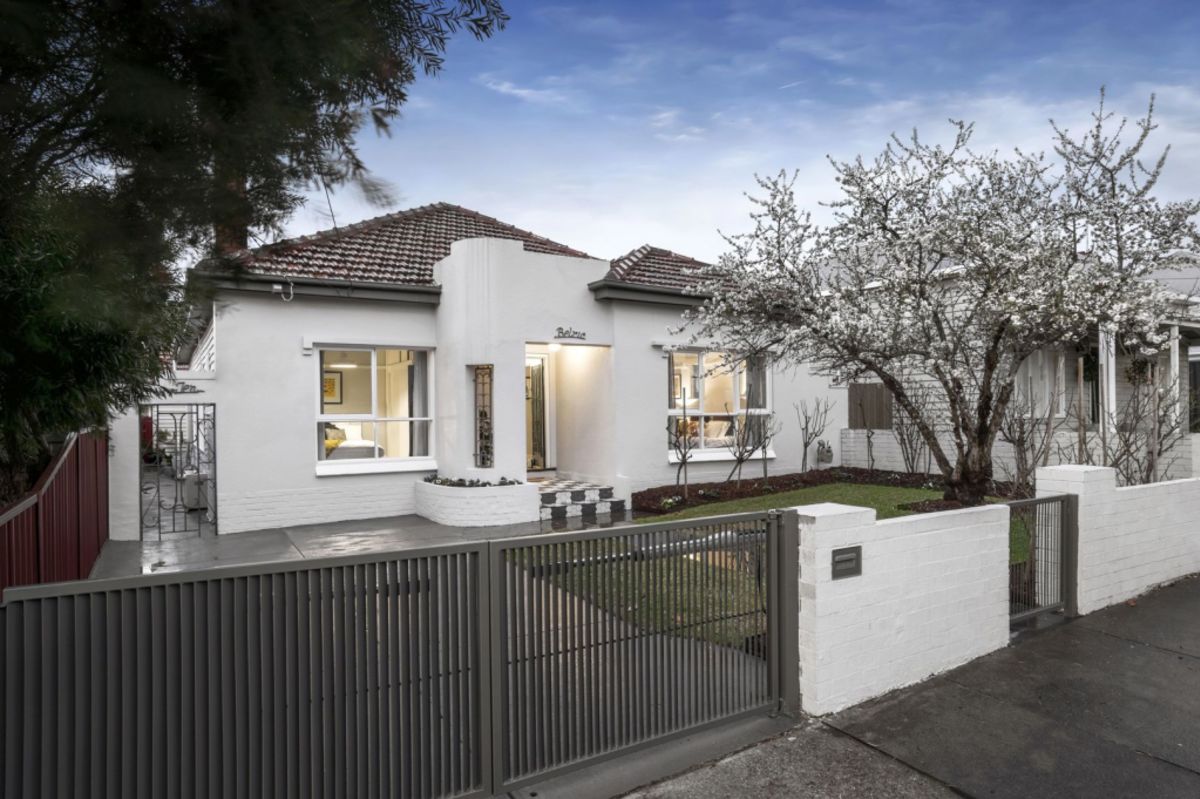 A stylish home in Melbourne's north sold for a paper gain of nearly $1 million at an online auction on Saturday after a major renovation and extension.
The four-bedroom house in 10 Pender Street, Preston has been bought for just $875,000 in 2016 and resold under the virtual hammer for a whopping $1.83 million.
It was one of 508 auctions scheduled for Melbourne on Saturday.
In the evening, Domain Group recorded a preliminary resolution rate of 79.3% from 376 reported results, while 47 bids were withdrawn. Withdrawn auctions are counted as unsold properties when calculating the clearance rate.
10 Pender Street, Preston VIC 3072
The home's garage has been converted into a separate office space and it has been given additional outdoor living and entertaining space, making it more attractive to buyers.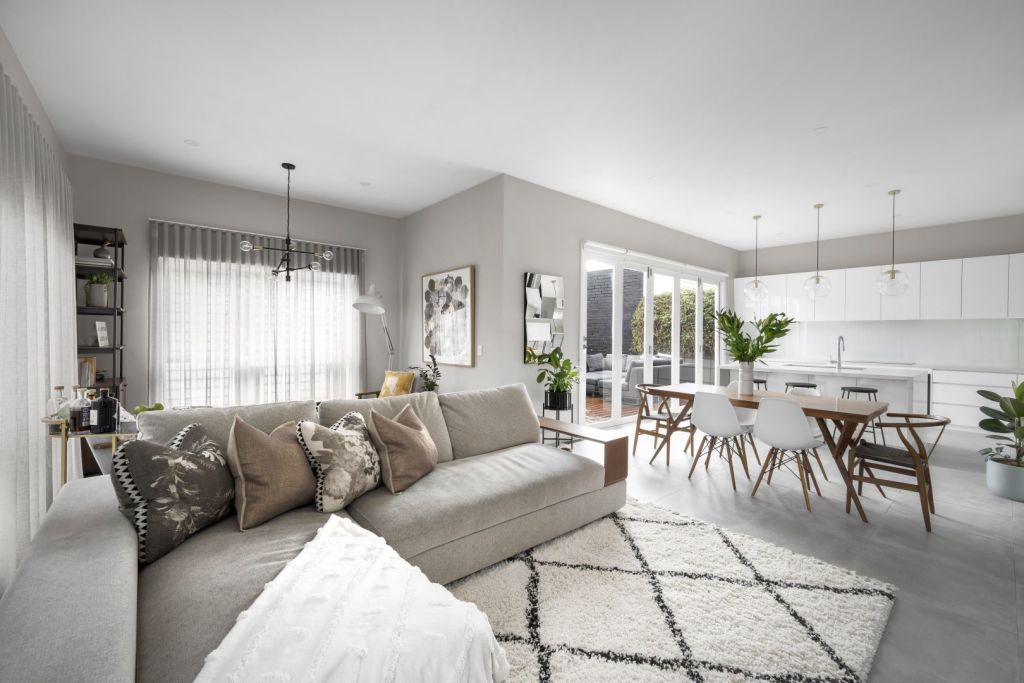 Chief McGrath Northcote Agent Gino De Iesi said the result was "surprising" with 10 registered bidders, including five active ones, vying for the keys.
An opening bid of $1.55 million – at the top end of the price guide from $1.48 to $1.55 million – was followed by a few increases of $10,000, then increases of only $2,000 and $1,000.
The buyers were a young professional couple, who had first seen the house before Melbourne's sixth lockdown in early August, Mr De Iesi said.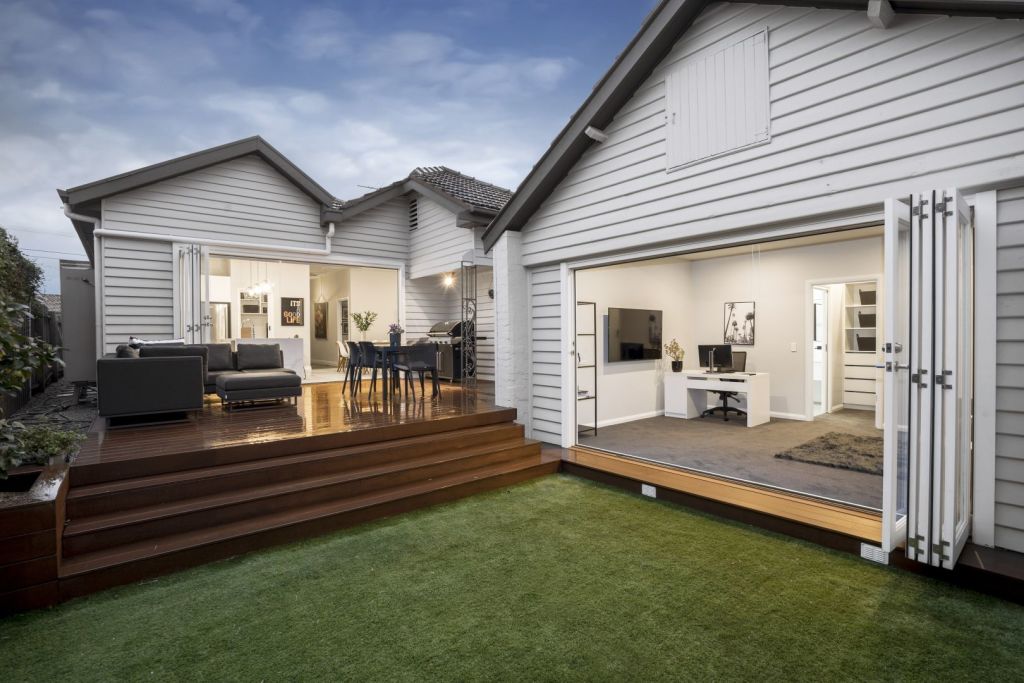 He said the sale price could be expected in suburbs closer to the city, including Northcote and Thornbury.
"It's a price very much in line with the prices obtained at Thornbury," Mr De Iesi said. "It was a very good sale and a very surprising result."
One of the biggest results of the weekend was at Northcote, where a five-bedroom house with a swimming pool at 430 Clarke Streetsold under the virtual hammer for $2,372,000 – $172,000 above the price when it was declared on the market.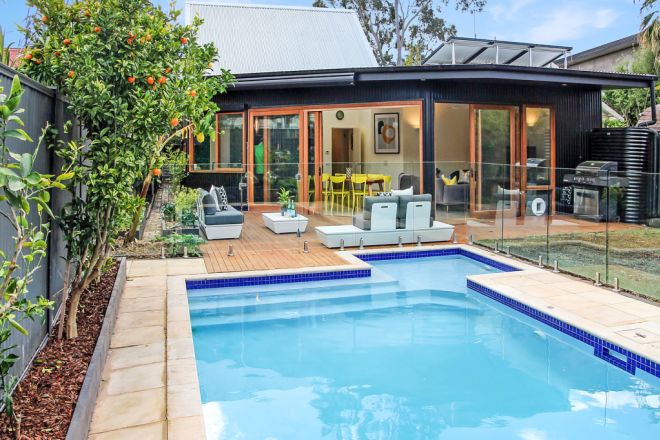 430 Clarke Street, Northcote VIC 3070
Nelson Alexander Northcote Sales Agent and Auctioneer Annalize Newellwho sold the property with the agent Stephanie Hawke, stated that there were three registered bidders and all participated in the online sale. The buyer was a family with teenagers.
"The owners moved into the house in 2007 as shack requiring a ton of work," Ms Newell said. "They did an extensive extension-renovation in 2017."
Closer to town, in Collingwood, a three-bedroom Victorian terrace at 62 Perry Street sold for $1,365,000 – well above the $1,175,000 to $1.25 million price guide.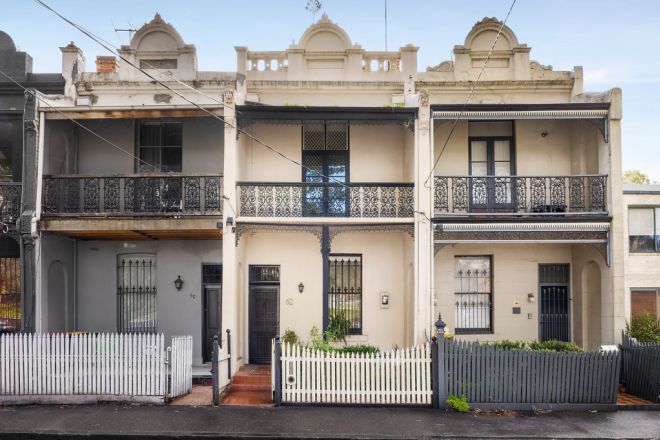 62 Perry Street, Collingwood VIC 3066
Sales Agent Nelson Alexander Fitzroy Mason Staver said there were 18 registered bidders, six of whom were bidding online.
After an opening bid of $1.2 million and a total of 98 bids, the home was sold to a young family who will now decide whether to move in or use the house as an investment, Mr Staver said.
A more modern terrace house in 125 Rose Street, Fitzroy, sold under the virtual hammer for $1,405,000 to an east end downsizing couple.
That price was nearly $100,000 more than the neighboring property, at 123 Rose Street, which sold seven weeks ago.
Although the properties are selling well, Mr Staver said buyers were more discerning with their offers.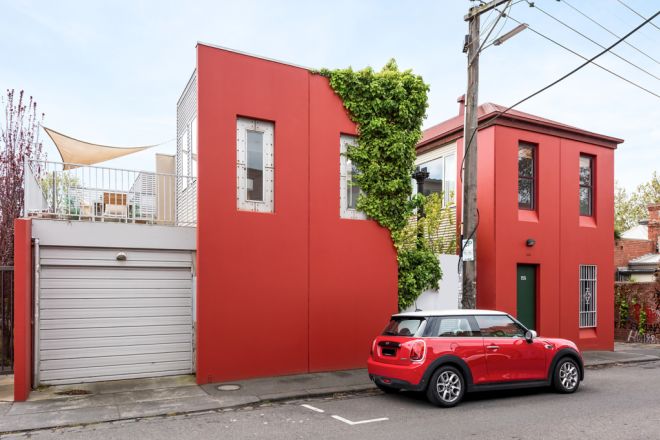 125 Rose Street, Fitzroy VIC 3065
Melbourne's property market could fully reopen in November, thanks to the new coronavirus pandemic roadmap, meaning buyers weren't as desperate as they had been in recent months.
But others were keenly aware that banks could tighten their lending criteria and make it harder to get a mortgage, so they were trying to buy now.
"People are planning their purchases for the future and prices for larger single-family homes are going up," Staver said. "People are no longer looking for that stepping stone before buying something bigger; they stretch, but for a reasonable reason.
Bidders were more cautious during the auction of 92 Langs Road, Ascot Vale. The three-bedroom home had a list price of $1.19 million to $1.29 million and sold under the virtual hammer for $1,245,000.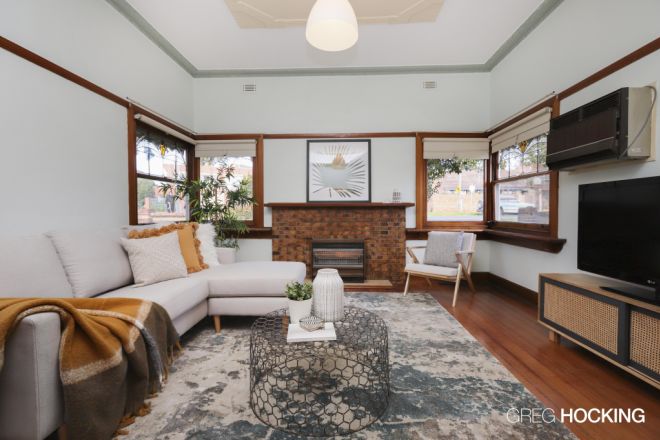 92 Langs Road, Ascot Vale VIC 3032
There were no flurries of bids, with the buyers being the sole bidders, making just two bids to win.
Auctioneer Greg Hocking Footscray's Anthony Molinaro made two seller offers during the proceedings, including the opening offer of $1.2 million. After an offer of $1.22 million by buyers, Mr. Molinaro made another seller's offer at $1.24 million before declaring the property on the market.
The property nearly arrived, before the buyers – a young couple in their twenties – made a final offer of $5,000 to close the deal.
Mr Molinaro said the house had a heritage overlay and was on a main road, making it a very niche property for sale.
"I think we got fair market value for the house," he said.
In Glen Iris a three bedroom clinker brick home has passed and was still available at the time of writing.
The renovated residence at 1/31 Flowerdale Road was listed with a price guide of $1.55 million to $1.65 million and was bid for $1.56 million in the online auction before proceeding to private negotiations.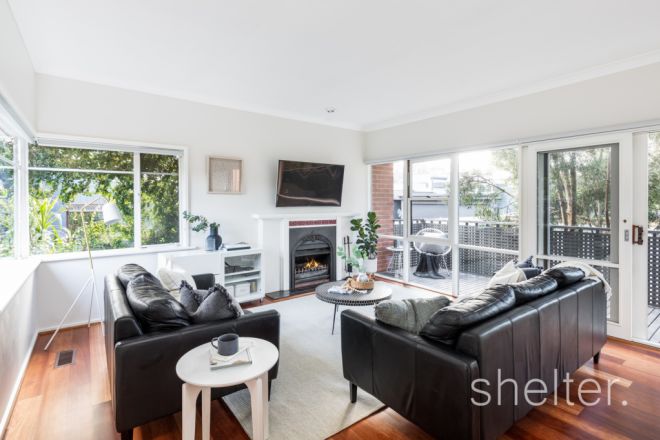 1/31 Flowerdale Road, Glen Iris VIC 3146
Broadly speaking of the market, Shelter Real Estate Zali Reynolds said he was very busy, with buyers always keen to take the opportunity for private inspections.
"I have a feeling the market is going to continue to be as strong as it is until Christmas," she said. "Demand exceeds supply."
Ms Reynolds said family homes were in demand, particularly from buyers who did not want to renovate.