More than a 'pop up': Christie's Auction House continues to foster relationships with Aspen | Culture & Leisure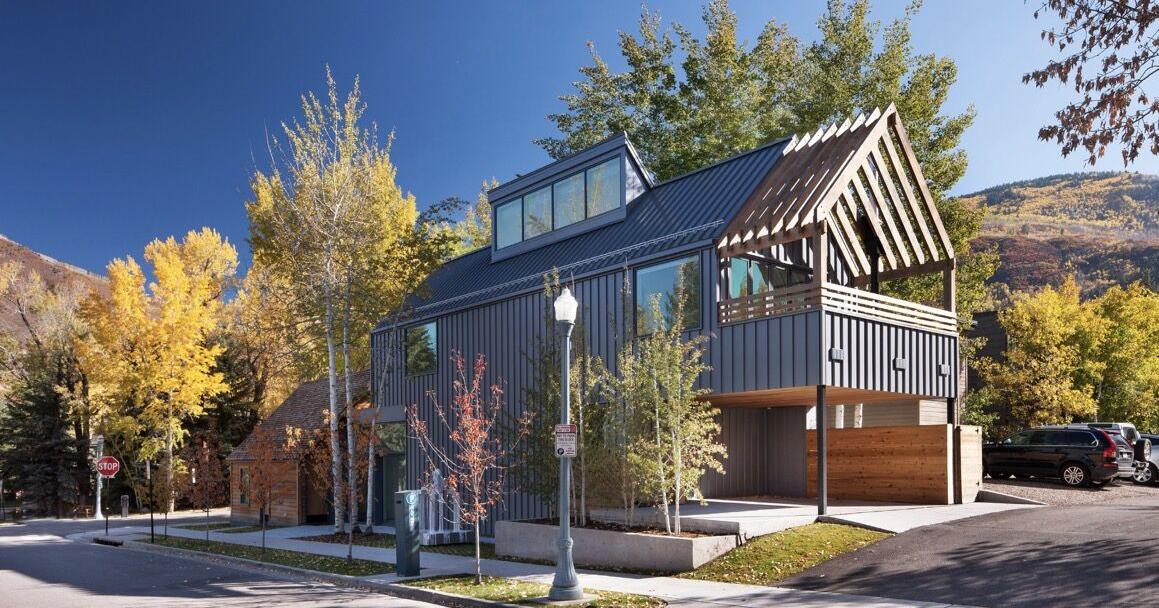 When Christie's Vice President Capera Ryan returned to Aspen last summer for the auction house's seasonal residency, it seemed the rest of the art world caught on to the trend of popping up in Aspen. .
But for Ryan, Christie's appearance in Aspen was never really a trend initially. The vice president has maintained a presence for Christie's in the community for 20 years now, she said, establishing early partnerships with institutions such as the Aspen Institute, Aspen Art Museum, Anderson Ranch and Aspen Music. Festival and School.
"I couldn't believe it last summer when all of a sudden it was like everyone was walking in and out," Ryan said. "And to me, what's more important than our pop-up exhibits is our commitment to educating and supporting the community, to aligning with the community, and to engaging the talent of that community with our experts."
As a global auction house, Christie's is active in nearly 50 countries with artistic services ranging from education and consultancy to private sales, corporate collections and bespoke programming for museums and others. cultural institutions. There is also the Christie's International Real Estate brand which involves an extensive network of global players.
Ryan originally saw Aspen as an opportunity to engage the auction house in a vibrant arts and culture scene and to reach a significant following. What began as dinners, luncheons, and various events hosted by Christie's those early summers morphed into seasonal art exhibits, curated talk series, and other collaborative programs with organizations in the Valley.
"Gradually, with each year that we come to Aspen, we have become more sophisticated in our programming and in our partnerships, I think things are going well now," she said. "He's taken on a different life now."
While Christie's has been hosting art shows in Aspen for nearly two decades – appearing in different spaces around the city for short three-day or week-long shows – the auction house recently decided to extend its stay. summer as an exhibitor.
Last year, the art company partnered with its real estate agency Christie's in Aspen, using the space to display works throughout the season. This year, Christie's has taken over the former Marianne Boesky Gallery space on Spring Street for three months, presenting a series of rotating exhibitions and community events through September.
Currently on view at Christie's, 'Nature Abstracted', featuring works by artists Vivian Springford, Wolf Kahn and Emily Mason. A curated selection of Hermès handbags and Player Exclusive Air Jordan sneakers are also on display in the gallery's upstairs space.
For the first time at Christie's Aspen space this summer, all artwork and items on display are available for immediate sale, allowing buyers to buy a piece and walk away with it, Ryan said.
The gallery's next exhibition, "Ernie Barnes: Body and Soul," runs from July 30 to August 20. Christie's will host an opening reception – free and open to the public – on July 30 from 5-7 p.m. -musical series, in partnership with AMFS, held at the gallery every Thursday from 4:30 p.m. to 6 p.m. throughout the summer, Ryan said.
Another weekly series Christie's has brought back to town this summer for its second run is the "Christie's Conversations" series. Every Tuesday in July, the auction house hosts luncheons in the outdoor garden of the Jerome Hotel, featuring people involved in Aspen's art scene to talk about a certain topic.
The first conference focused on building an art collection with speakers Katie and Amnon Rodan, Co-Chair of the AAM Board of Directors. The following discussion focused on trends in the luxury market, from handbags to sneakers. The final two conversations, to be held on Tuesday and the following Tuesday, will focus on public art with Paula Crown as guest speaker, and then on how artist and architect work together with Mary Weatherford.
Because the Christie's Conversation series in Aspen has been so successful, Christie's now plans to expand the concept to other destinations, Ryan said.
She went on to explain that by putting energy into creating "thoughtful and curated moments" – such as the lecture series, live music and other initiatives – Christie's continues to merge its international flair with the talent well-established Aspen.
"I think it's important for this community to feel like we're there to support them as much as we are," Ryan said. "And to show our appreciation for their support of our presence here."
The Christie's Aspen pop-up location at 100 S. Spring St. will run through September. Gallery hours are 11 a.m. to 5 p.m., Tuesday through Saturday, with extended hours on Thursdays for the live music series. For more information on Christie's summer in Aspen, visit christies.com.