Mid-century home in Brighton sells for $3.757million as inspections resume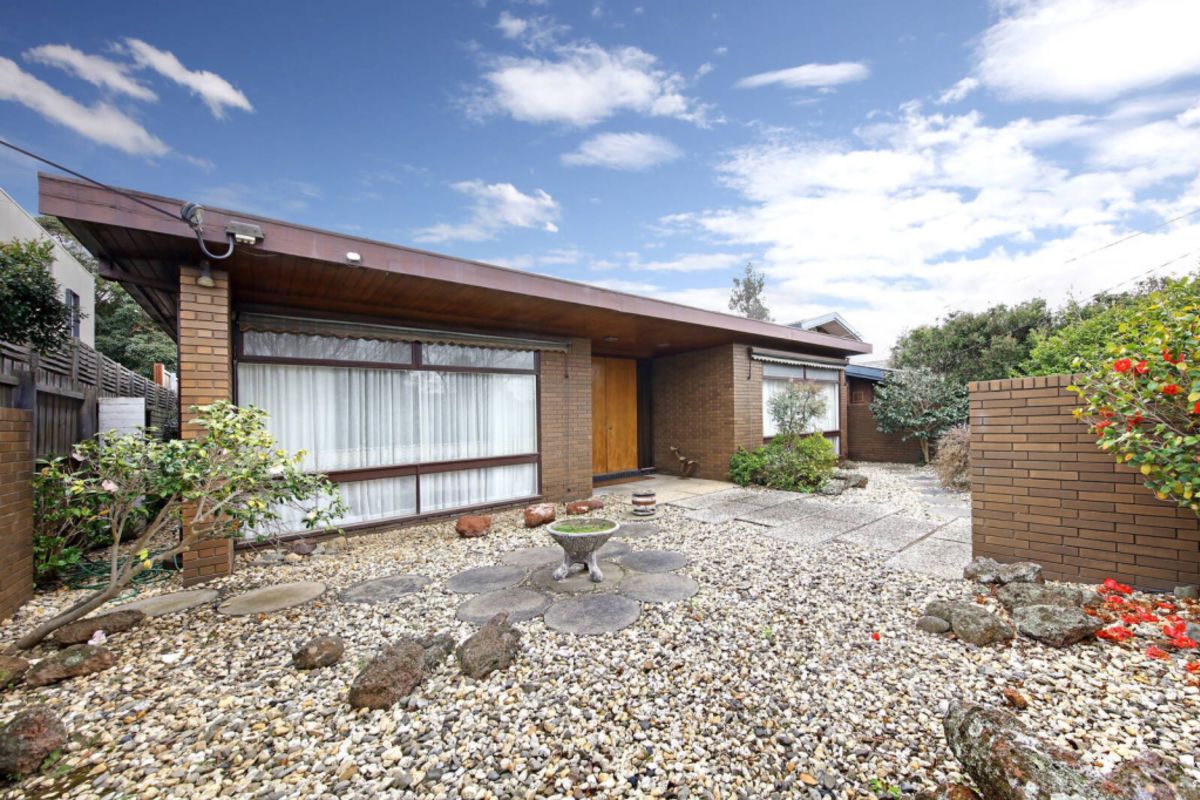 A mid-century house in Brighton, barely touched since it was built in 1969, sold under the virtual hammer for $3,757,000 on Saturday – a whopping $507,000 above the price when it was declared on the market.
The Brighton sale was one of the biggest of the weekend and the first day private inspections have been allowed in Melbourne since the city's sixth lockdown began six weeks ago.
It was one of 360 auctions scheduled for Melbourne on Saturday, a slow start to spring that is now expected to pick up speed.
In the evening, Domain Group recorded a preliminary resolution rate of 66.7% from 195 reported results, while 56 bids were withdrawn. Withdrawn auctions are counted as unsold properties when calculating the clearance rate.
The three-bedroom house in 9 Butler Street, which looks like time has stood still inside, will not be demolished by the new owners, manager and auctioneer of Buxton Real Estate Bentleigh Chris Hasall noted.
"The buyers are considering keeping the house and doing a renovation and are in talks with the sellers about buying some of the [original teak] furniture," Mr. Hassall said.
The house was built by a former executive of an electronics company and was designed specifically to entertain other executives from overseas, he said.
Six buyers registered to bid on the popular home, and 25 people watched the sale online. In the end, it was a battle between two parties bidding $1,000 to hit the sale price.
"Melbourne people love mid-century homes; they are very popular and they are really rare in Brighton," Mr Hassall said.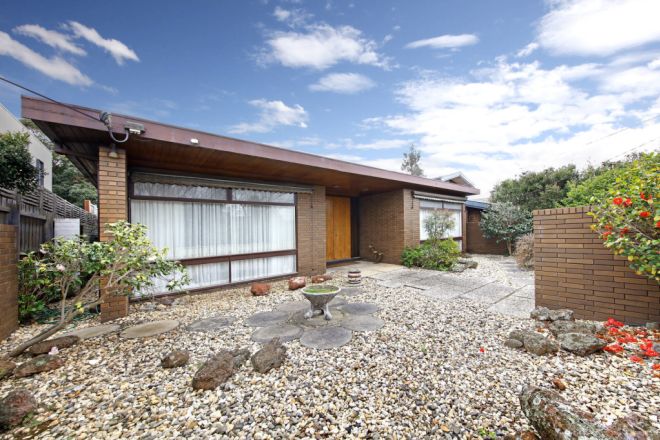 9 Butler Street, Brighton VIC 3186
Agents were inundated with calls from buyers eager to see through properties, with one receiving 150 calls within a day of news that private inspections might take place.
Nelson Alexander Kew partner and auctioneer Mark Verrocchi said agents were waiting up to four hours at some properties to allow willing buyers to inspect them privately.
"It's pandemonium out there, to be brutally honest," Mr Verrocchi said on Saturday. "But it's good; it's great, we can do inspection appointments again, and if I have to stay at a property for three or four hours, I will.
While buyers wanted to see homes for sale, properties that had only been able to get virtual inspections were still selling under the hammer online.
A three-bedroom apartment 2/59 Westbrook Street, East Kew, sold under the virtual hammer for $1,323,000 despite no one inspecting it.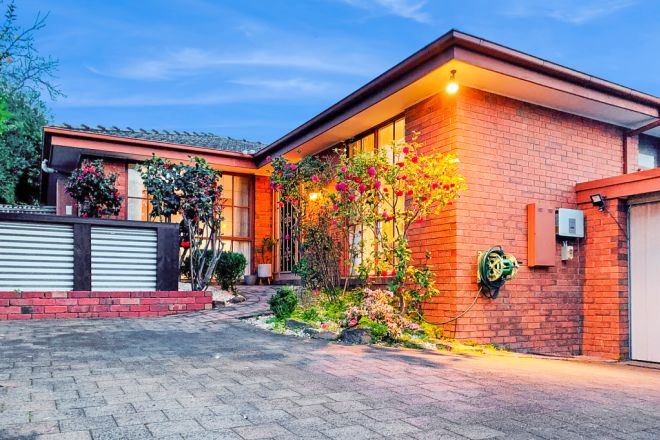 2/59 Westbrook Street, Kew East VIC 3102
Six buyers registered to bid on the renovated home, one of two in the block, although the sale was limited to just two of them.
An opening bid of $1.16 million began the process and the buyer won the day with a final bid of another $500.
Sales Agent Nelson Alexander Kew Helen O'Grady said the property, taken over by a couple planning to live there, belonged to a young and growing family.
"Most people were just seeing through virtually, although we had a few people through it [Saturday] morning," Ms O'Grady said. "People were ready to bid before they even saw it."
In the coastal suburb of Black Rock, southeast of the city, a remodeled three-bedroom townhouse, also from the 1960s, went under the virtual hammer for $1.587 million, well above the Price guide from $1.29 million to $1.39 million.
The house at 2/112 Bluff Road, which had a large four-car garage formerly used as a mechanic's shop, was bought out by an occupying owner.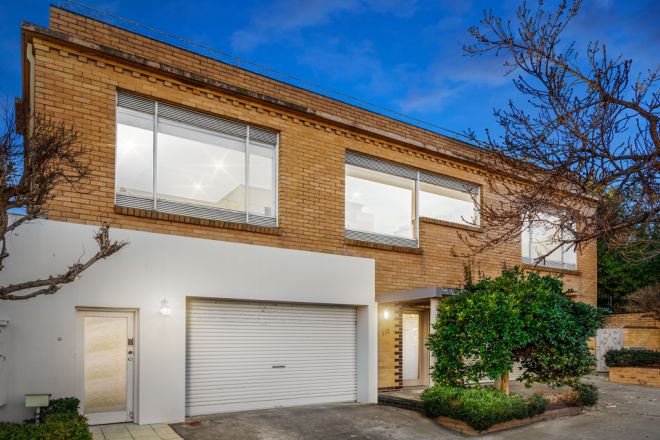 2/112 Bluff Road, Black Rock VIC 3193
The sellers, who had owned the property for 10 years, own another home on the same block.
Belle Property Sandringham auctioneer Ryan Castles said the sale was a great result, especially as all seven registered bidders kept their cards close to their chests.
The property received an opening bid of $1.3 million, almost passing at that time. But another offer quickly launched the competition.
Mr Castles said there had been huge interest from buyers wanting to view properties.
"As soon as the restrictions were eased, there were almost 150 calls in the space of 24 hours," he said.
Although they didn't quite hit the $1 million sale price, two homes in Thomastown and Lalor sold well above the reserve.
A three-bedroom house at 18 Bickley Avenue, Thomastown, sold for between $703,000 and $78,000 above reserve. First-time home buyers were the winning bidders, with only one group out of 21 entering the auction.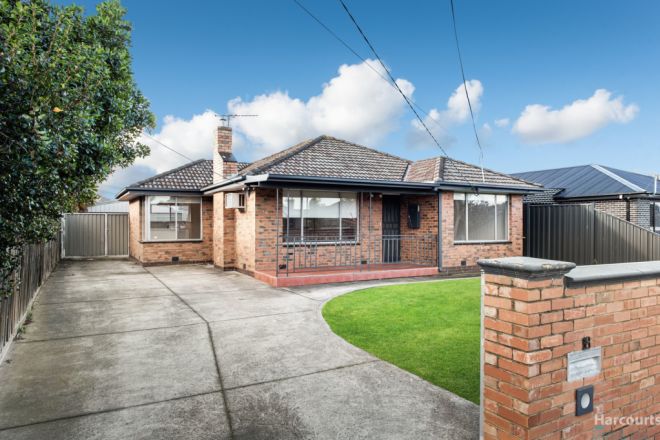 18 Bickley Ave, Thomastown VIC 3074
In Lalor, it was a similar story with first-time home buyers beating other first-time buyers and investors to buy the renovated family home 9 Judith Court for $805,000-$112,000 above the mark. upper end of the price guide.
Bidding started at $640,000, in the price range of $630,000 to $693,000 for the three-bedroom home.
Nineteen potential buyers had signed up and five battled it out, driving the price above the $740,000 reserve in just a few bids. After a moment of hesitation at $800,000 and a handful of smaller bids, the hammer fell to $805,000.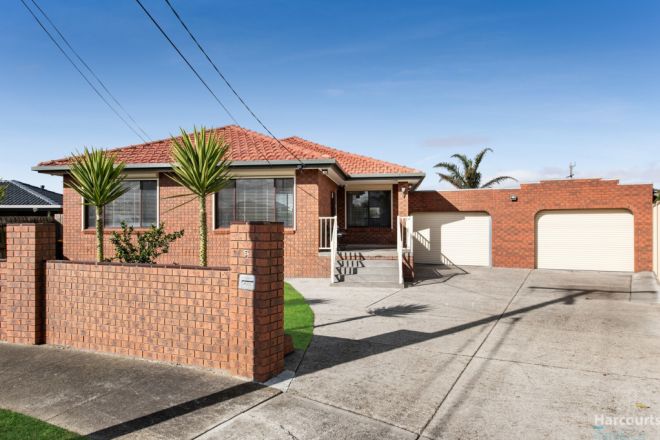 9 Court Judith, Lalor VIC 3075
"It went incredibly well", auctioneer of Harcourts Rata & Co mario tuci, the selling agent for both properties, said of the sale Lalor. "It was a very, very quick auction."
He pointed to pent-up demand from buyers and sellers as Melbourne's property market reopens for private inspections. After a busy auction morning, he was heading for back-to-back appointments until 8 p.m.