Horse Rescue warns of rising horse theft as auction house prices rise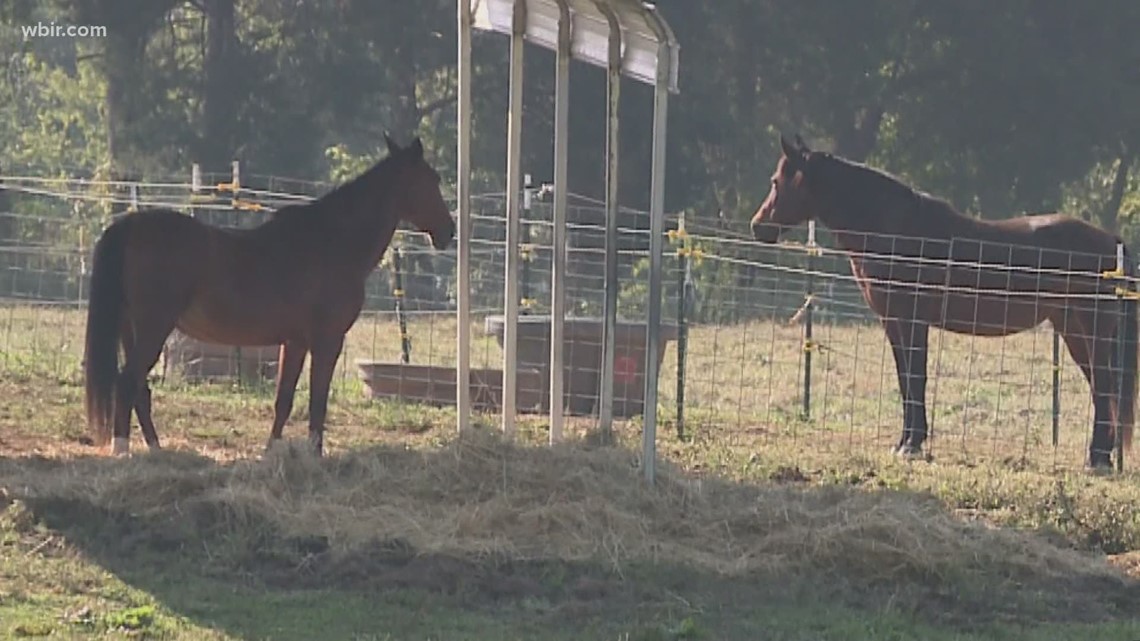 Knoxville, Tenn. – Horse theft may not seem like a modern problem, but Hearts of Horse Haven said it has seen an increase in attempted horse thefts.
The association works with horses who are victims of animal abuse and neglect. They care for and retrieve horses so they can find new homes, while educating horse owners on how to properly care for their animals.
On Wednesday, they said they saw several people attempt to steal horses after their auction prices rose. Now they are urging people to watch their horses closely.
"Check your fences, check your pastures," said Ashley Ford, operations manager for Horse Haven Tennessee. "If you can get a real lock on your door, that helps. But obviously people can break into that stuff. So just make sure you have your eyes on them all the time – cameras are wonderful. They help to see what we can't."
She said horse owners should be particularly careful if they plan to leave the area for a long time, for example if they are going on vacation. She also said owners can "freeze the mark" of their horses, which will let auction houses know if they are stolen. To do this, owners can use a branding iron with freezing agent to show ownership of the horse.