Buyer of Tom Brady's Last TD Ball, Auction House Now in a Quandary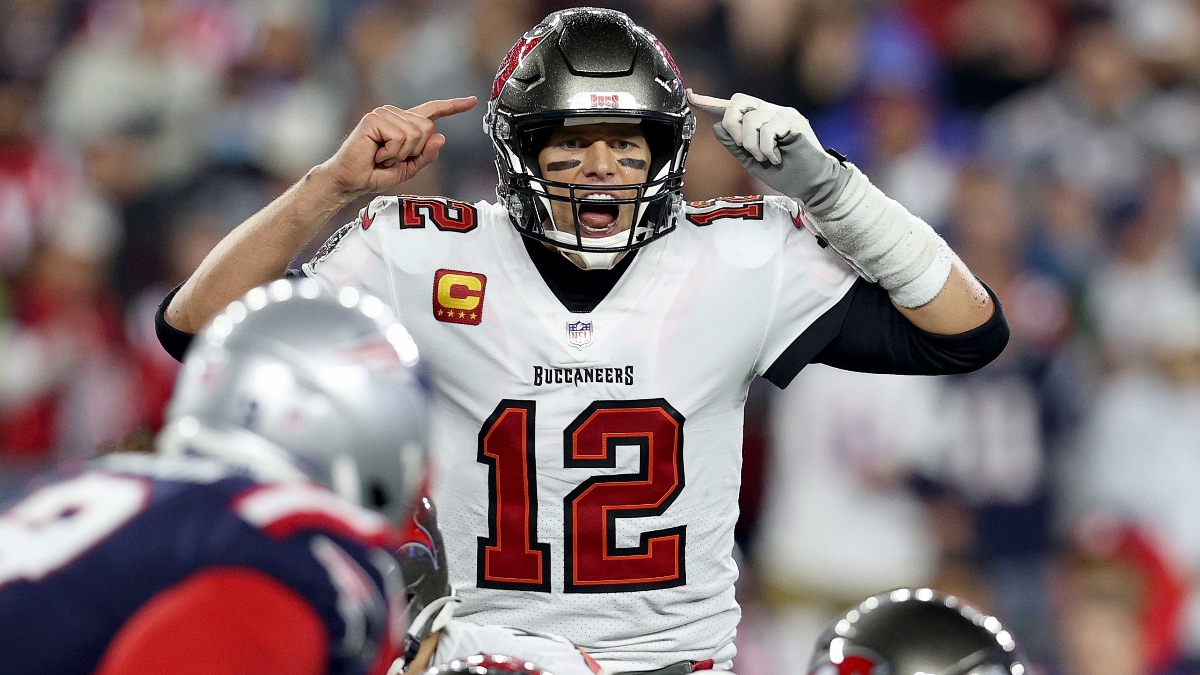 And the award for worst timing goes to….
The person who won the last bidder of Tom Brady.
The auction ended last night on Lelands.com, with the winning bid, including buyer's premium, of $518,625.
The ball went viral on Sunday night after Brady, at 7:13 p.m. ET, tweeted that he was coming back, turning the game-winning ball into the final single TD of the 2022 season.
It is unlikely that the winning bidder has already paid for the ball. With a Saturday evening close, auction houses such as Lelands typically send out invoices on Monday.
Do you feel sorry for the guy who bought that ball?

Not yet. He probably hasn't transferred any funds yet.

Auction houses usually charge for weekend auctions on Mondays.

The question is: will there be a battle for it to pay? https://t.co/w4wpoTmvfF

—Darren Rovell (@darrenrovell) March 13, 2022
So can the buyer retract?
For its part, a spokesperson for Lelands told The Action Network on Sunday evening that the auction house would have no comment at this time.
Lelands' rules state that "If payment is not received within 30 days of the invoice date, Lelands reserves the right, without further notice to the buyer, to (a) charge the credit card purchaser any balance remaining on the purchaser's invoice; and/or (b) resell all or part of the items won by the purchaser.
"In addition, a service charge of 1.5% per month will be applied to any outstanding balance after 30 days. Buyer agrees to pay all of Lelands' costs, including attorneys' fees, incurred in attempting to collect any amounts due to Lelands from Buyer. If the buyer pays late, he loses all right of return for any reason. »
The ball was one that Tampa Bay Buccaneers wide receiver Mike Evans threw into the crowd during the NFC Divisional Playoffs on Jan. 23 against the Los Angeles Rams. The ball was photomatched by Meigray. The Buccaneers then lost that game 30-27.
Brady officially retired on February 1.
How would you rate this article?