Bonhams acquires Denmark's leading auction house, Bruun Rasmussen Auctioneers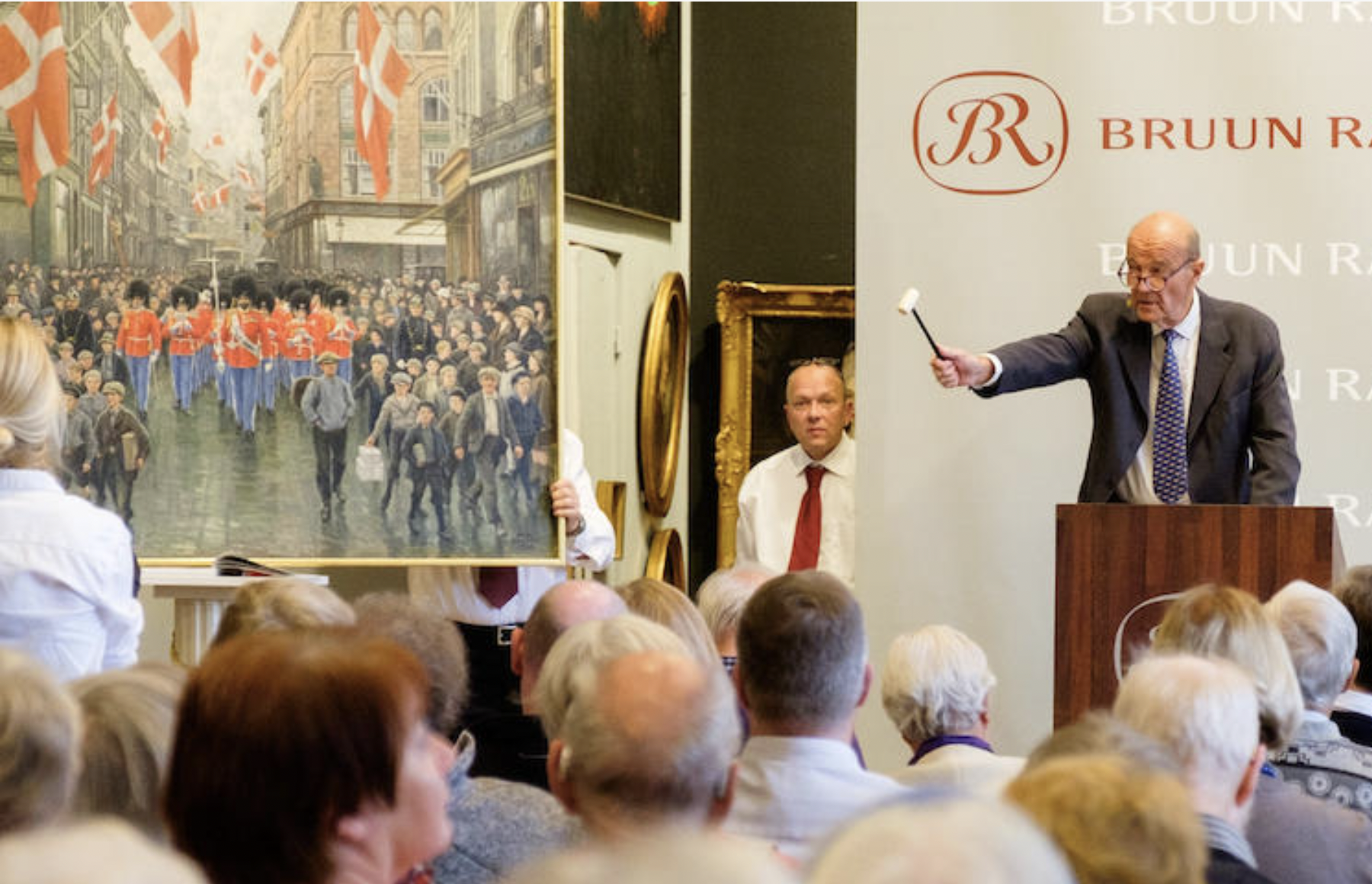 Bonhams, the global auction house, has acquired Danish auctioneers Bruun Rasmussen, the leading auction house in Denmark. Financial terms are not disclosed.
Bruun Rasmussen Auctioneers joins Bukowskis, the Swedish auction house acquired by Bonhams in January 2022, and Bonhams Skinner, acquired by Bonhams on March 16, 2022, as part of the Bonhams network of international auction houses.
Bruun Rasmussen was established in Copenhagen in 1948 by Arne Bruun Rasmussen, whose son Jesper has chaired the company since 1985. Jesper Bruun Rasmussen will continue as Chairman Emeritus, while the company will continue to be led by Jakob Dupont, the CEO. The company, headquartered in the Nordhavn district of Copenhagen, is one of Scandinavia's leading traditional auction houses and a digital pioneer. It holds live auctions at its home downtown auction rooms, as well as online. Bruun Rasmussen sells over 75,000 lots each year in a wide range of categories ranging from furniture, paintings and modern design to silverware, wine and collectibles such as books, weapons and armor, stamps and coins. The company is the subject of a documentary series, auction housebroadcast on Danish television since 2013.
Founded in London in 1793, Bonhams, one of the world's leading auctioneers of fine art and collectables, automobiles and jewellery, was acquired by British private equity firm Epiris in September 2018. Since then, substantial investments have been made. in the company, especially in digital, marketing and new recruits. Bonhams operates globally from flagship salesrooms in London, New York, Los Angeles, Paris and Hong Kong, with additional sales in Edinburgh and Sydney. Through its acquisition of Bukowskis in Stockholm in January 2022 and Skinner in Boston, USA in March 2022, Bonhams is also present in these regions. This year, Bonhams will hold over 400 specialist sales in 53 different categories.
Bruno Vinciguerra, CEO of Bonhams, said: "Bruun Rasmussen is one of Europe's great auction houses. A revered brand in Denmark, it is known and loved for its pioneering sales, especially in Scandinavian art and design. Following Bonhams' acquisition of the house of Swedish Bukowskis sales in January, Our strategy is to bring a thriving regional business to the global market through Bonhams' international network The addition of Bruun Rasmussen will strengthen Bonhams' European scale and increase digital capabilities to support greater carried across the Bonhams network. We are delighted to welcome Bruun Rasmussen to our growing family."
Jesper Bruun Rasmussen, Chairman of Bruun Rasmussen, said: "I have just put the hammer on the largest and most important sale in the history of auctioneers Bruun Ramussen. It has been a privilege to have run this great auction house for so many years. I look forward to being part of the journey to even greater horizons, together with my children Alexa and Frederik. I am very proud that our company will become a global player thanks to Bonhams. It is a great pleasure to announce the new name: Bruun Rasmussen Auctioneers – Part of the Bonhams Network".
Jakob Dupont, Managing Director of Bruun Rasmussen, said: "This move creates many new opportunities for the future development of the company. With the consolidation of two very strong brands, Bruun Rasmussen will have access to a larger network of customers and specialists worldwide and will become an important player on global auctions. Together, we are also stronger in the digital transition of the auction market."
Hans-Kristian Hoejsgaard, Chairman of Bonhams, said: "I have long admired Bruun Rasmussen. It is an institution that is embedded in the heart of the Danish nation, so as a proud Dane, this acquisition gives me particular personal pleasure. It confirms once again our determination to become the local auction house of the world."