Auction house wants to create 80 jobs with European expansion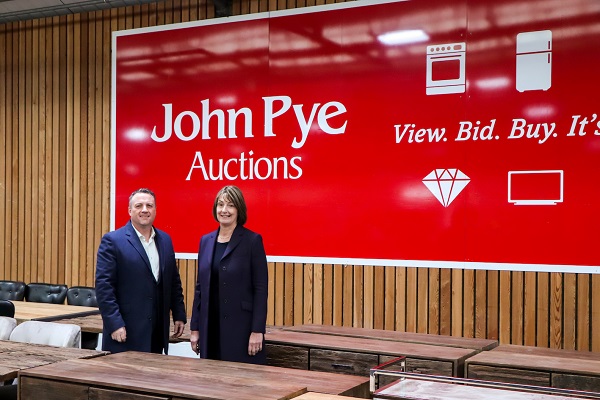 Nottingham-based auction house network John Pye & Sons has announced plans to expand across Europe, with Spain set to be the first overseas site.
The move, which will see the company acquire a 151,771 square foot site in Zaragoza in a cash sale, follows John Pye's revenue growth of 29.8% since November.
Adam Pye, Managing Director of John Pye, said: "We have been considering European expansion for some time, but the economic climate limiting access for many of our overseas partner brands, as well as the strong growth of our business in the past. quarter, now felt the right time to move forward with his plans.
"Combined with the strength of our brands, our customers come to us knowing they can find a number of luxury retail pieces, white goods and off-the-peg items that are not available elsewhere, and with the potential to secure them at a reasonable price. It felt right to extend these values ​​across Europe, and I look forward to seeing Operation John Pye expand into exciting new territories.
The move to Europe is expected to create 70-80 jobs for the company in the first 18 months of operation, with all bidding to take place online.
After the Spaniard, it is expected that the company will then buy space in Poland, with a new website to be launched to respond to European tenders.
John Pye is currently receiving online traffic from a number of European territories, with consumers being drawn to the wealth of global brands and numerous products the company has to offer.
The transition to Europe will be supported by HSBC, with John Pye set to bank with the global organisation.
Liz Fuge, Deputy Director of Corporate Banking at HSBC, said: "We are delighted to support John Pye as he expands his operations in Europe. It is great to see the continued growth and development of their team and we are committed to working with the company to help them achieve their ambitions.