auction house helps bring Mineral Springs strip mall back to life | Investigator's Log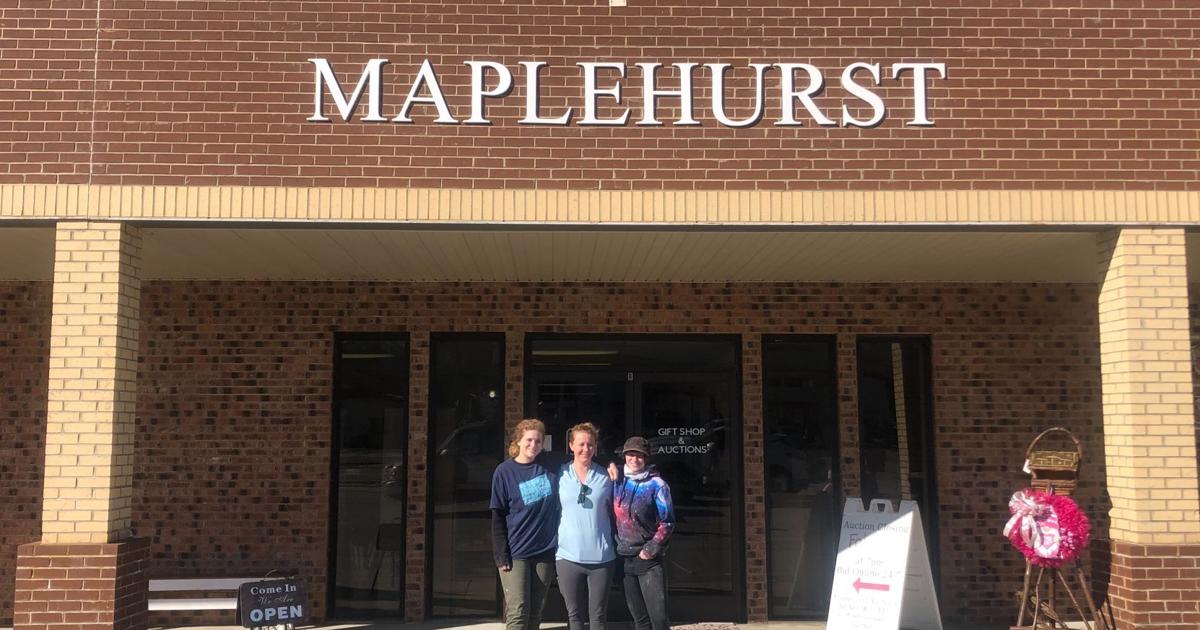 MINERAL SPRINGS — It's been nearly a year since Kelsey Sakamoto opened her auction house, and she says business is booming.
Maplehurst Auctions is located at 5910 Waxhaw Hwy (Suite B) in the Mineral Springs Mall, at the corner of NC 75 and Potter Road. Other mall businesses include 704 Graphic Design, Refinished Emporium, Rough Edge Realty LLC, and Carolina Kid Coders.
Maplehurst Auctions has a retail area where customers can enter and purchase locally made products. They also provide auction services, including fundraising events, in-person estate sales, and online auctions.
Sakamoto says to overcome the challenge of the COVID-19 pandemic, she developed an online presence, conducted curbside pickups and sanitized items. She also takes advantage of every moment to meet new clients who visit her.
Sakamoto is from Union County and grew up with a passion for collecting auction items. She and her family used to go to Lilly's auction and gallery in Indian Trail. She was a 2004 graduate of Weddington High School, and after attending NC State University worked a series of part-time jobs before running a local comic book store and launching a PC/Console game store. in Raleigh.
After moving to Waxhaw, Sakamoto wrote for an automotive news site. She learned from every work experience and knew deep down that she wanted to start a business for herself.
Sakamoto acknowledged that there was no auction house in the western part of the county. After reading and researching ways to start a business, she got her auctioneer license and started looking for a place to open her auction house.
Despite what he was told, Sakamoto thought the Mineral Springs mall would be the perfect place for his new venture.
"Every time I mentioned Mineral Springs, people were like, 'This is where business is going to die,' Sakamoto said. bear seeing (the mall) empty and I really wanted it to survive."
The first company to move into the mall was Union County Contractors (UCE). UCE Director Karen Johnson helped Sakamoto navigate the ins and outs of creating the new company.
Sakamoto said no matter which direction the economy takes, his business can still be profitable. "If the economy improves, people will improve their business and bring their used things to me," she said. "If the economy continues to deteriorate as it is now, people will still turn to auctions to find deals on items they may not be able to find at a reasonable price."
For now, Sakamoto is exploring several ways to streamline the auction process. One of its goals is to familiarize new customers with online auctions.
Over the next five years, Sakamoto hopes to expand and eventually offer weekly in-person auctions. She derives her motivation from seeing the strip mall in Mineral Springs thrive.
"I love coming to work and seeing a bunch of cars here," she said. "There is life in this place, and it encourages walk-ins for me. … I feel like we have (the auction house) solid now, and I don't think we're going anywhere.
Maplehurst Auctions is open Tuesday through Saturday from noon to 5 p.m.